Polycarbonate Acrylonitrile Bütadien Stiren (PC / ABS)

Polycarbonate Acrylonitrile BütadienStiren (PC / ABS)
PC-ABS (polycarbonate-ABS) is one of the most widely used industrial thermoplastics. PC-ABS offers the most desirable features of both materials. With the PC's superior strength and heat resistance, the flexibility of ABS makes this mixture qualified.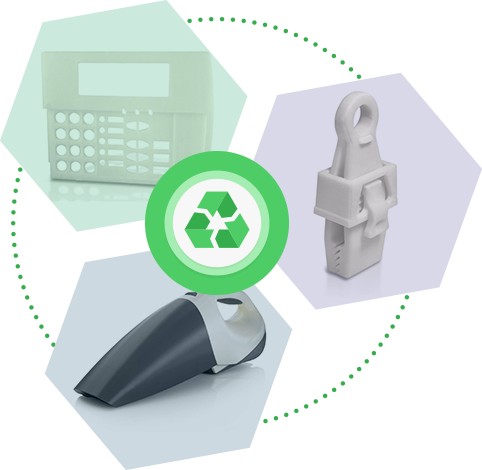 Areas of Usage
Automotive industry center stack
Glovo Comparment
In the lower level instrument panel
Overhead console
In the seatback pocket
In the structural parts
TV frames in the electronics industry
For the protection of laptop monitor
On portable handheld devices
For the LCD Panels
For the Keyboards
For the Adapters and chargers
It is also used in mobile phone bodies.

We provide 95% quality recycling for Polycarbonate Acrylonitrile Butadien Stiren.
Colors
Mixed
Black
Grindeal
Size
Gunny Bag
Size
Weight